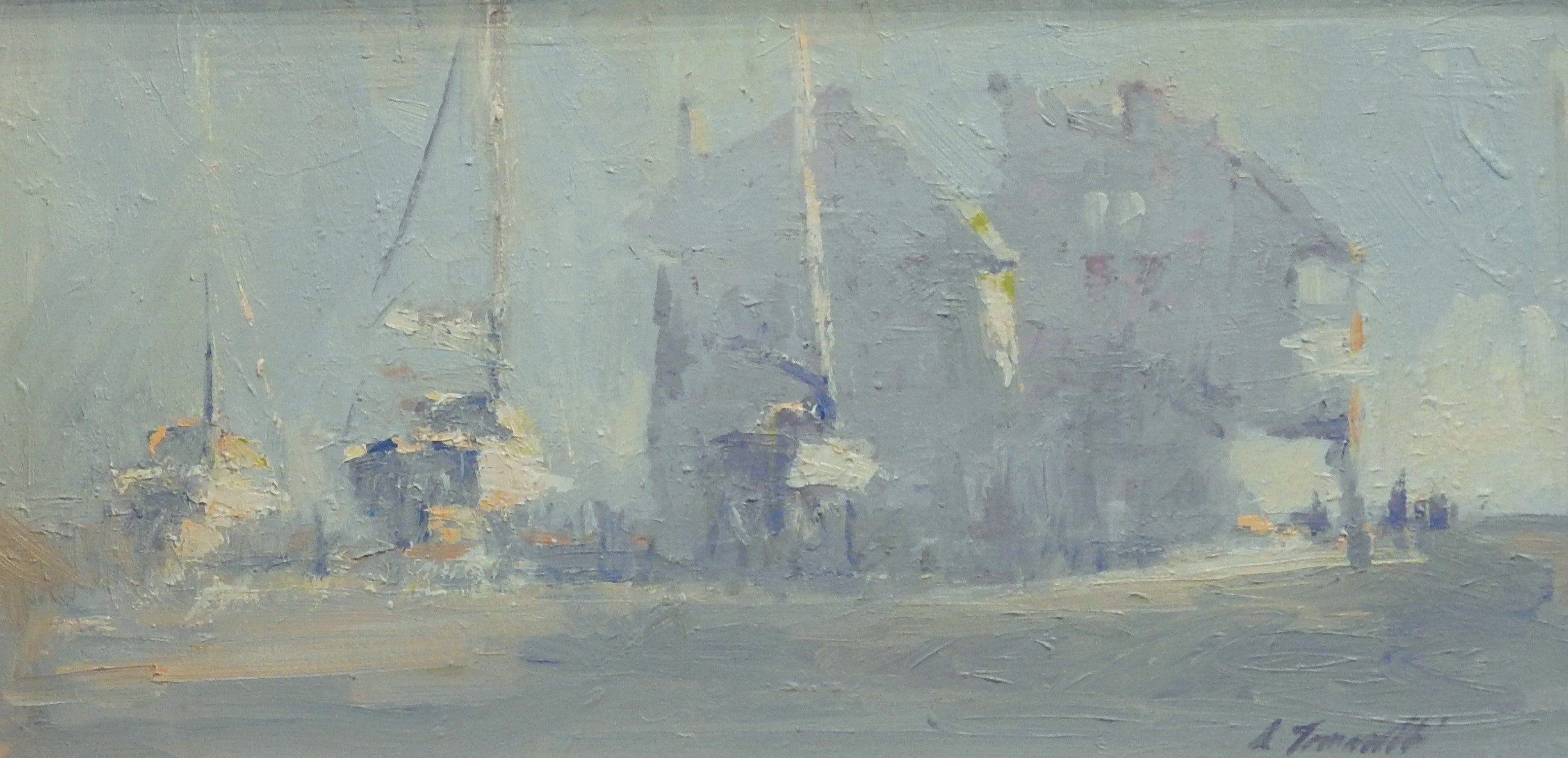 Anthony Tomaselli's mentors
We loved this part of Anthony Tomaselli's bio:
I had the pleasure to mentor with some great people and artist. Here are but a few.


My Dad, Anthony, taught me many things but his greatest gift was humility (which I am still working on) and non judgment.
Gene Tonoff, RI artist and philosopher. He introduced me to the thought of "knowing thyself", ridding yourself of negative emotions, and being one with God. His gifts resonate in me still.
Joseph Rotundo. A simple man who drove trucks during the day, and painted at night. He also told me he stalked Antionio Cerino and actually plein air painted with him for a week. How lucky was he. Joe taught me that passion equals doing it. His long hours in a 16 wheeler didn't stop him from painting 5-6 days a week.
Frank Leone, Chef and owner of Duncan Fyffe Restaurant 1969-1999. Frank showed me how to work hard, be fair, and treat people honestly, even when it hurts.
Linda Lorenzo, my high school English teacher and friend today. Linda was the first person to really affirm my artistic endeavor by buying my first painting ever sold. She also was so positive and real at a time when we, as teens needed that kind of adult relationship.
Henry Pinardi, professor, comedian and college mentor. Henry challenged us, he poked us, and we worked hard to attain a level of artistic integrity. He also organized our 4 time championship softball teams, bus trips to NYC, and an Art Auction that is 40 years strong to this day.
Don Smith, printmaker and a steady teacher and mentor. He was a great balance to Henry. We had it all at RIC.
Sam Ames, pure painter. A man of few words, but boy can he swing a paint brush.
Mom, stayed out of the way, and quietly beamed as my career took off. She came to all of my openings and supported me quietly. I miss her.