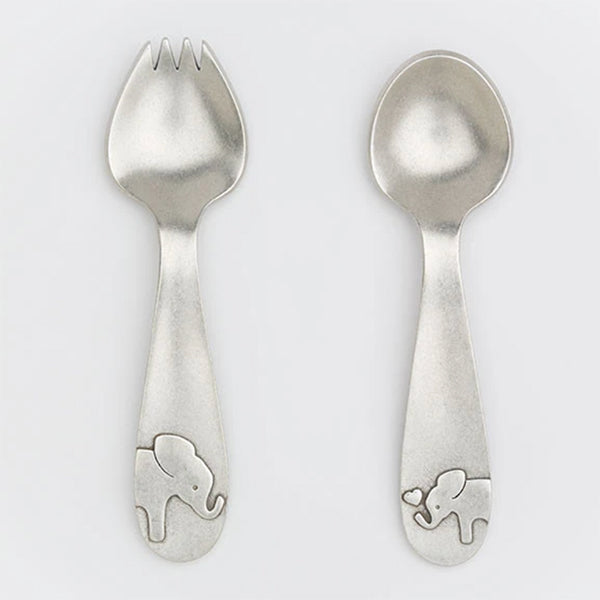 Baby Spoon Set - Elephant
$52.00
We have run out of stock for this item.
by Beehive Handmade
4.75" long; pewter
Our delightful elephant spork and spoon are perfect for babies and toddlers just learning to feed themselves! The raised elephant designs (which wrap around to the back of the utensils) help little hands grip securely. Comes packaged in a gift box. Please hand wash. 

Beehive Handmade pewter items are food safe, lead free, and meet all CPSIA safety guidelines for children's feeding products.