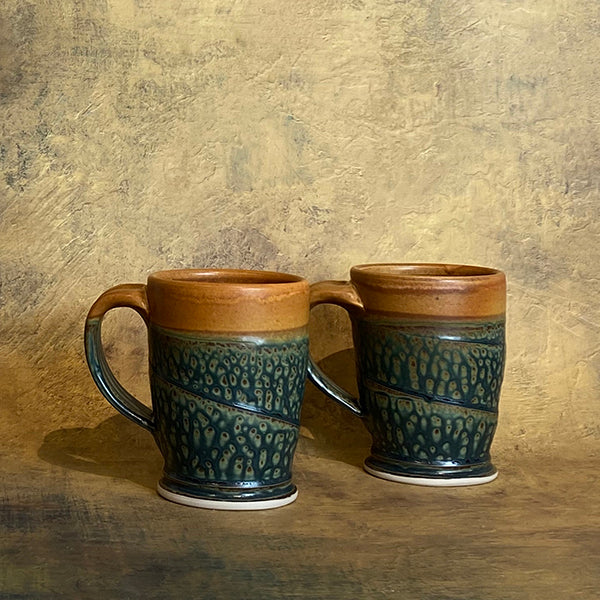 New Mug - Ash Glaze Swirl
$40.00
by Royce Yoder
4.5" high
Born in Kansas in 1954. Received a BA in Art from Goshen College, Goshen, Indiana in 1976.  For over 30 years, his stoneware pottery has been featured in group shows and represented in many fine shops and galleries across the country. Royce makes each piece by hand in his studio near Lederach, Pennsylvania.
The glazes on this piece of stoneware are lead free.
Stoneware pottery can be used in the oven and is dishwasher safe. When using in the oven, always pre-heat the piece with the oven. Avoid sudden temperature changes. Never place on direct flame and use with CARE in the microwave.