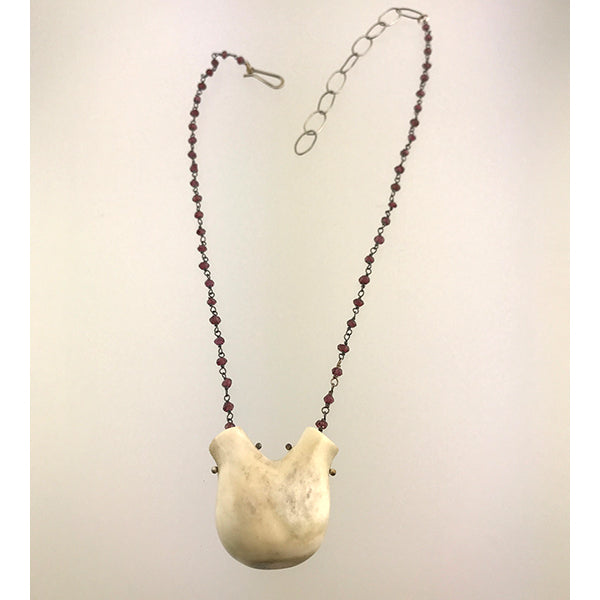 Antler and Garnet Necklace
$251.00
We have run out of stock for this item.
by Eric Silva
 19.5"
A handmade collection of wearable sculpture made with eco-concious materials such as rustic silver, shed antler, recycled wood, and semi-precious stones. Eric Silva's work reflects his individual artistic viewpoint that combines both natural and industrial materials in a small, thoughtfully constructed space, and that highlights the often-overlooked details found in daily life.  
He believes in the simplicity and integrity of the materials themselves, and for those who own his work, Eric affirms that a unique bond is forged between artist and owner.