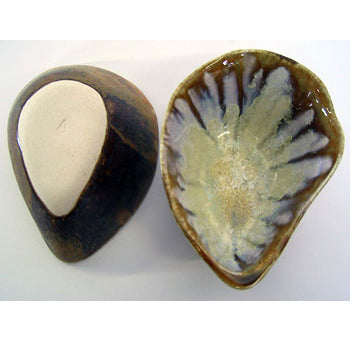 Abalone & Tortoise Dessert Bowl
$47.00
by Alison Evans
Artist Alison Evans transforms the natural shapes of coastal life into dinnerware and tabletop accessories. Her work is hand molded and hand glazed, making each piece unique. Alison graduated from the Rhode Island School of Design.
Dessert Bowl
specs: 2.2 fl. oz.
glaze: Abalone & Tortoise

The Dessert Bowl is a small bowl that serves modest amounts of sweet treats or can be used for sauces.