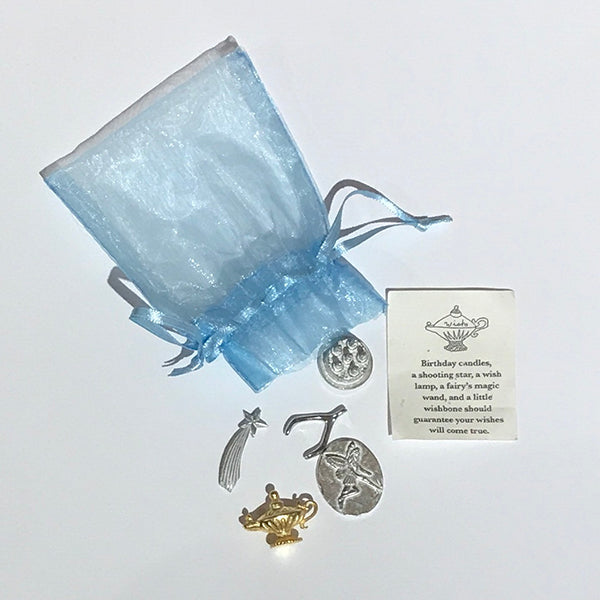 We have run out of stock for this item.
by Danforth Pewter/Vilmain
Symbols of good will that fit in the pocket and the palm of your hand! Birthday candles, a shooting star, a wish lamp, a fairy's magic wand, and a little wishbone should guarantee your wishes will come true.
"From our workshop in Middlebury, Vermont, we make American pewter inspired by ancient craft and modern day design. We create beautiful objects — rooted in simplicity and functionality — designed to be used." -Danforth Pewter