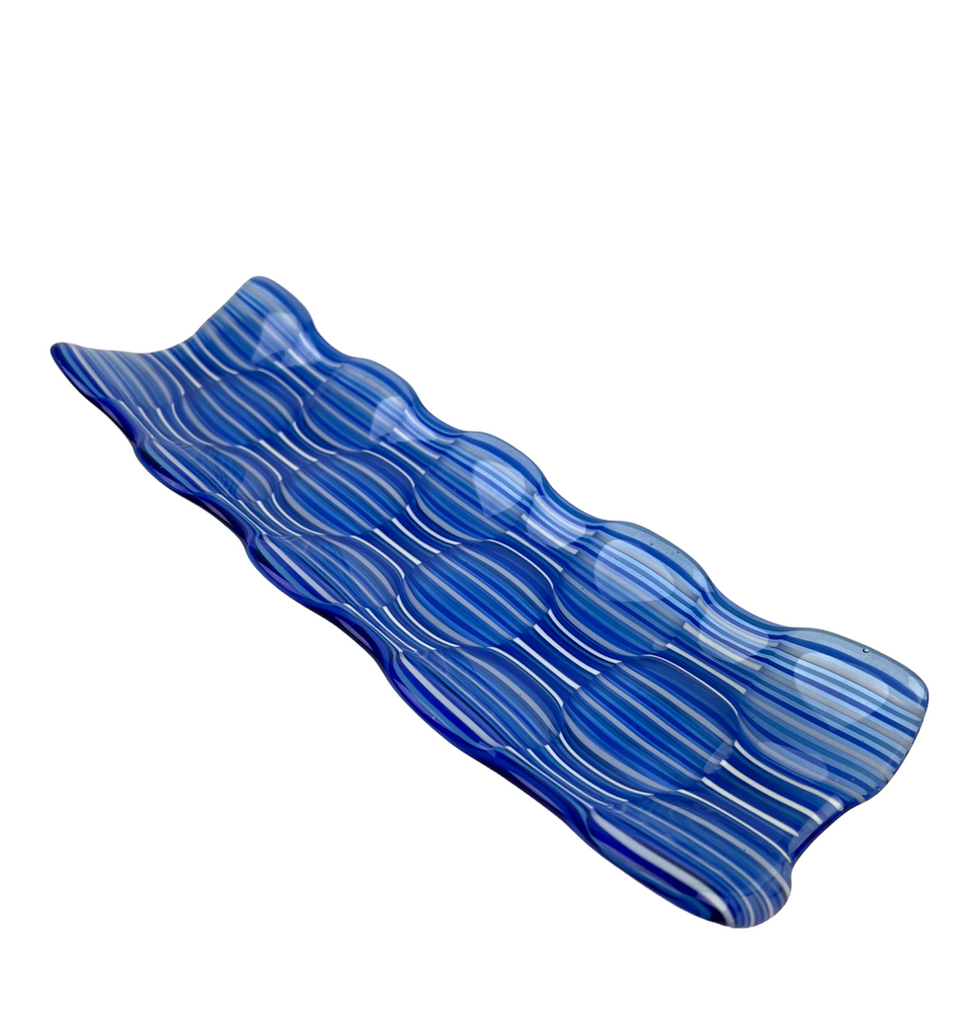 Blue and White Optics Channel Plate
$75.00
Maker :: Ann Szerlip
Shades of blue and white stringers (very thin pieces of glass) combine with small clear glass squares to create this interesting design. The squares become circles when they melt in the kiln. Scalloped edges. Transparent.
Perfect dish for serving crackers, bread, or for keeping avocadoes, lemons or other fruits on display on your kitchen counter. Dish measures 4" x 12".
Food safe. Hand wash.