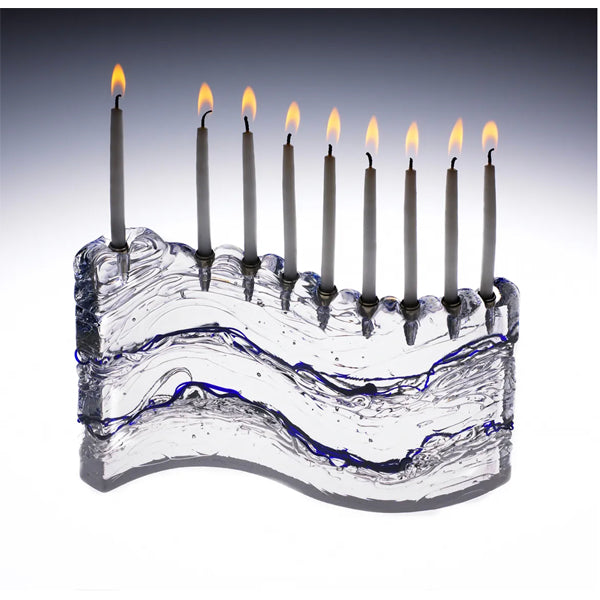 The Blue 'S' Menorah is a graceful "S" shaped hand-cast menorah that displays waves of clear glass with pure cobalt accent lines. This menorah has been a staple in the Glasslight line for decades.

The "S" Menorah is also available in only clear, no blue lines. (Call the gallery to order this one.)
Metal inserts are included to allow candles to burn out on their own according to tradition. Inserts are designed to fit a standard menorah candle; candles are not included.
The Blue 'S' Menorah stands about 7″ tall, 11″ wide, and 2.5″ deep.
Each menorah is signed and dated and all pieces are made by hand so no two are exactly alike.