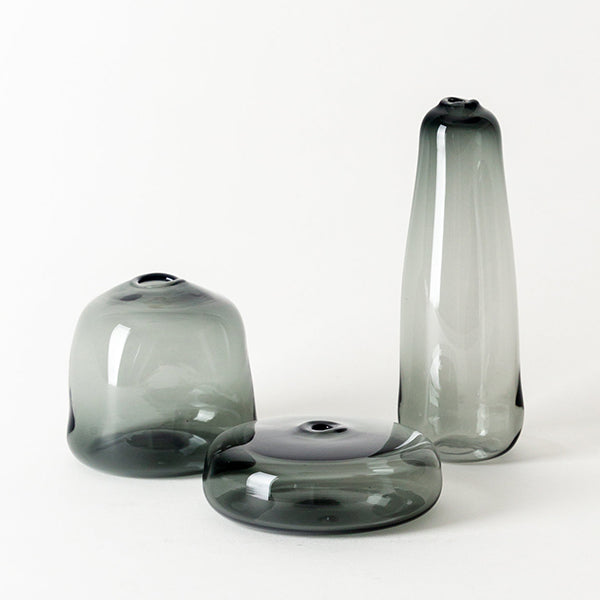 Charcoal Big Gem set of 3
$148.00
We have run out of stock for this item.
by Gary Bodker Designs
Low: 5" W x 2" H
Square: 4" W x 4" H
Tall: 2" W x 6" H
These big gems catch the light and offer a pop of color. Use as a single stem vase or simply cluster together and add an element of interest to your decor.

All items are handmade. Small bubbles and natural variations in color, shape and size are expected and unique to the glassblowing process.
Hand Washing Recommended
Made in Portland, Oregon