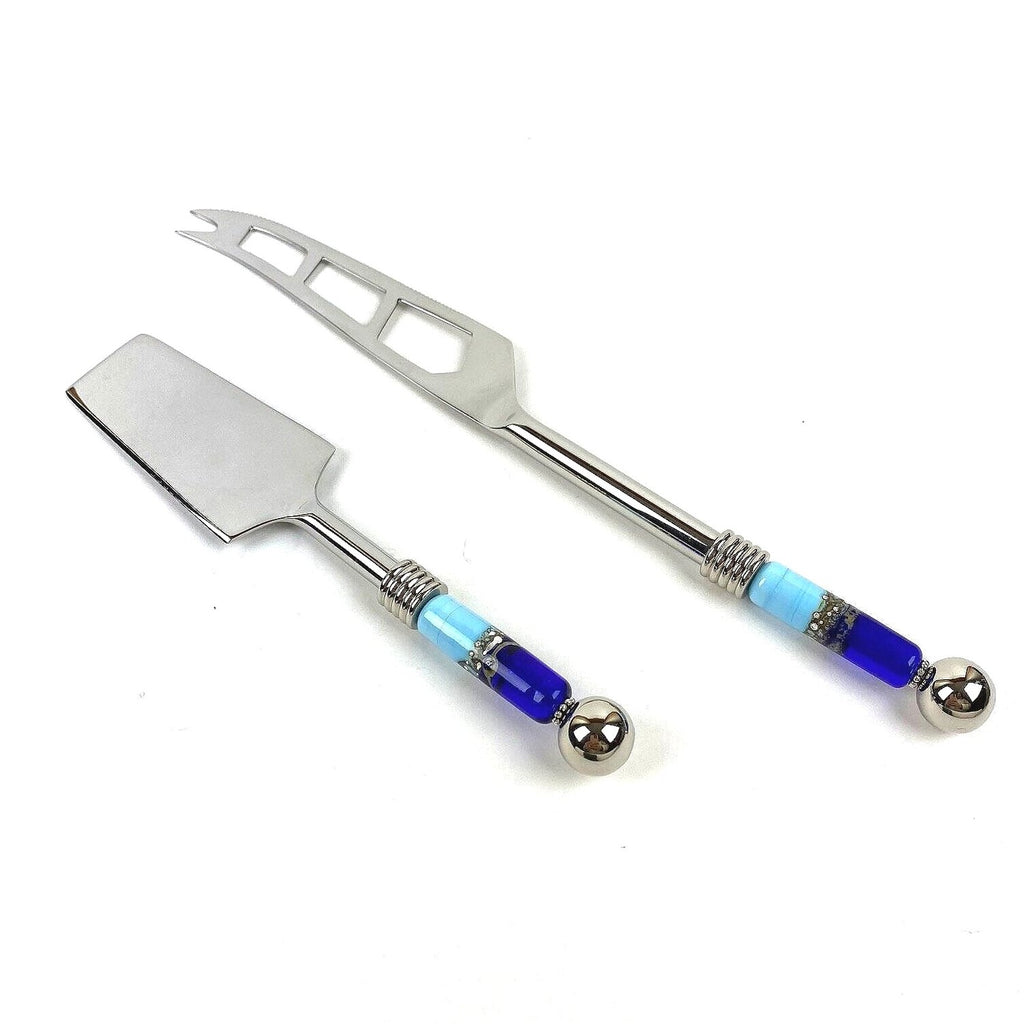 Cheese Knife Set Blues
$84.00
We have run out of stock for this item.
Maker :: Ann Szerlip
Hard and soft cheese knife set with long glass bead handles. Transparent cobalt blue with sky blue. Fine silver separates the two colors. Hard cheese knife measures 9.5". Soft cheese knife measures 6.5".
Stainless Steel. Hand Wash.