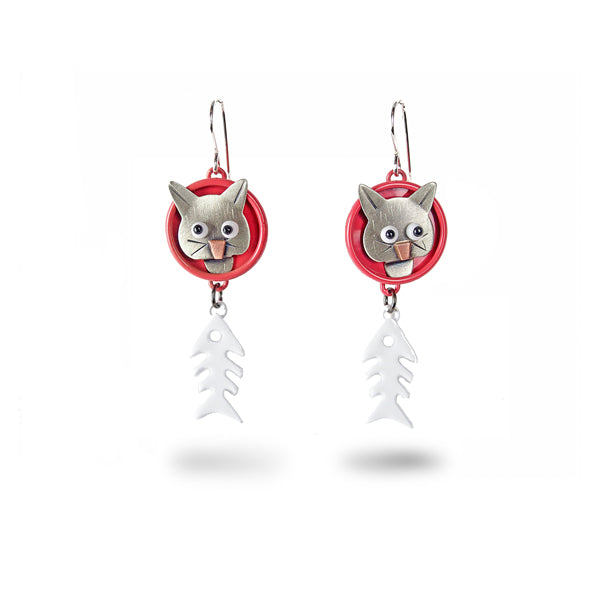 Cat Fish Deluxe Earrings
$112.00
Maker :: Chickenscratch
A purr-fect treat for feline fanatics, these earrings charm with their clever design of nickel silver, copper, and glossy powder-coated finishes. Cats have glass bead eyes. Sterling silver ear wires.
Chickenscratch is a studio jewelry company founded in 1988 by the husband and wife team of Lisa and Scott Cylinder. 

Most Chickenscratch jewelry is made from base metals (brass, copper, nickel silver and sterling silver) sheet and wire that is hand cut and manipulated, mixed with various plastics and found objects. Each piece has been joined with silver solder for strength and durability.