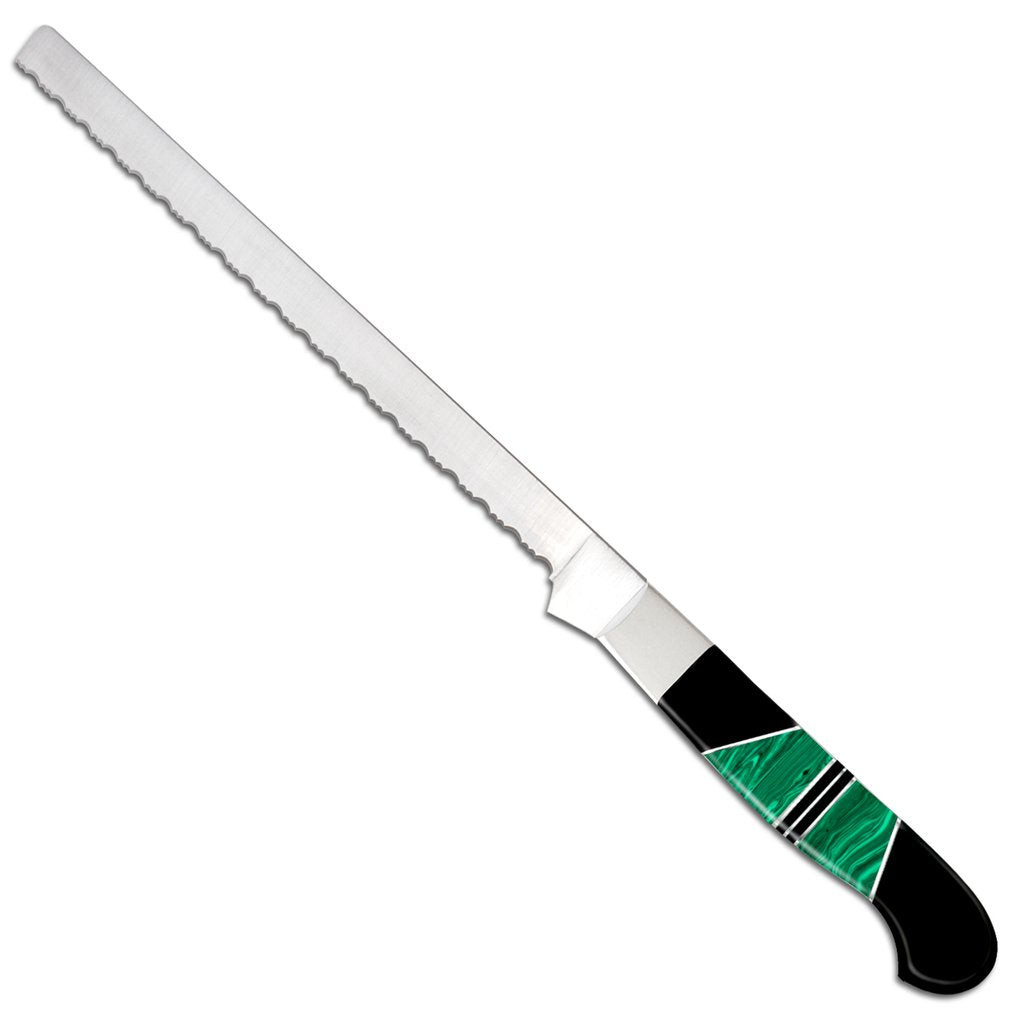 Jewelry Collection Bread Knife Jet & Malachite
$128.00
We have run out of stock for this item.
Maker :: Santa Fe Stoneworks
Jewelry Collection
The Jewelry Series product line is what we are known for. We feature Turquoise from the Southwest, Azurite from Arizona, Lapis from Afghanistan, Apache Gold from Arizona & Oregon and Truestone™ Malachite. We accent them with Mother-of-Pearl & Coral from the Philippines and Jet or Black Amber from the Southwest.
13.5" L By 1" W

Functional, beautiful and of the highest quality.