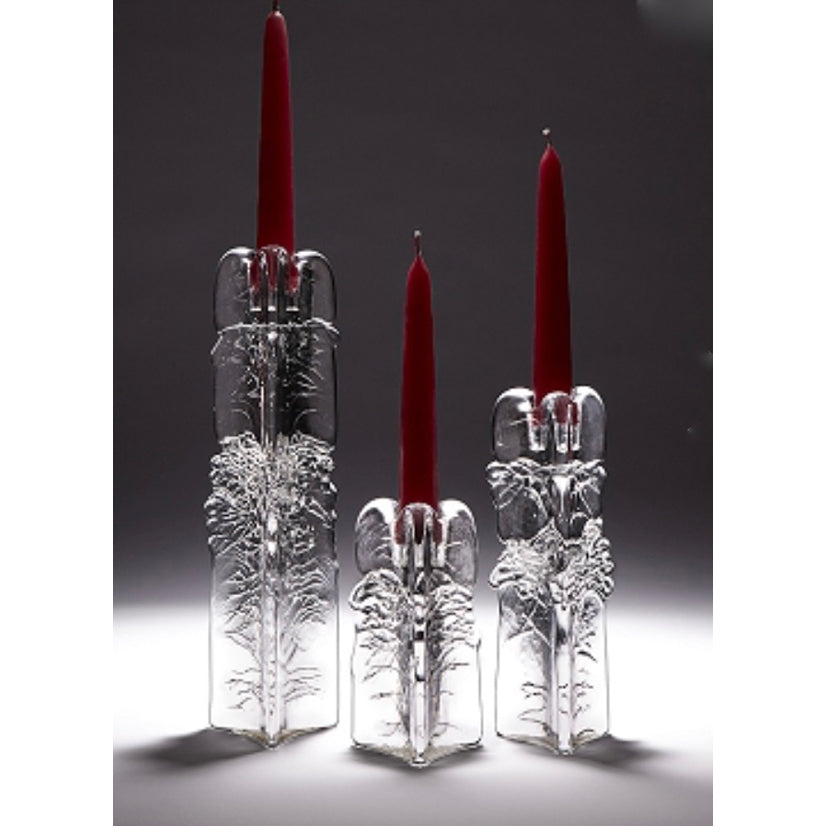 Three - Sided Candlestick
$45.00
Three-Sided Candlesticks
These beautiful 3 sided candlesticks are created through a proprietary casting method that captures light and movement, a moment frozen in time.
The hole in the top is designed to fit an average tapered candle. Candles should never be allowed to burn down into the glass.
Candlesticks are sold individually but can make great pairs or trios. Each candlestick is signed and dated and all pieces are made by hand so no two are exactly alike.
Sizes:
Small: 5" tall
Medium: 8" tall
Large: 11" tall