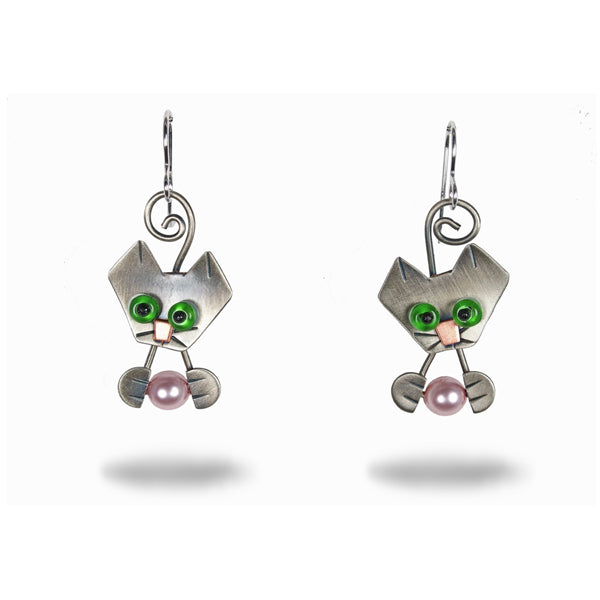 Maker :: Chickenscratch
These delightful, playful ,and kinetic cats play with pink glass pearl balls that are clasped between their paws. The cats are handmade from antiqued nickel silver with copper noses and green glass bead eyes. The paws and ball element is free swinging, giving these frisky cats a whimsical and humorous appeal. Sterling silver earwires.
Dimensions: 1.5" length; 0.75" width
Chickenscratch is a studio jewelry company founded in 1988 by the husband and wife team of Lisa and Scott Cylinder. 

Most Chickenscratch jewelry is made from base metals (brass, copper, nickel silver and sterling silver) sheet and wire that is hand cut and manipulated, mixed with various plastics and found objects. Each piece has been joined with silver solder for strength and durability.