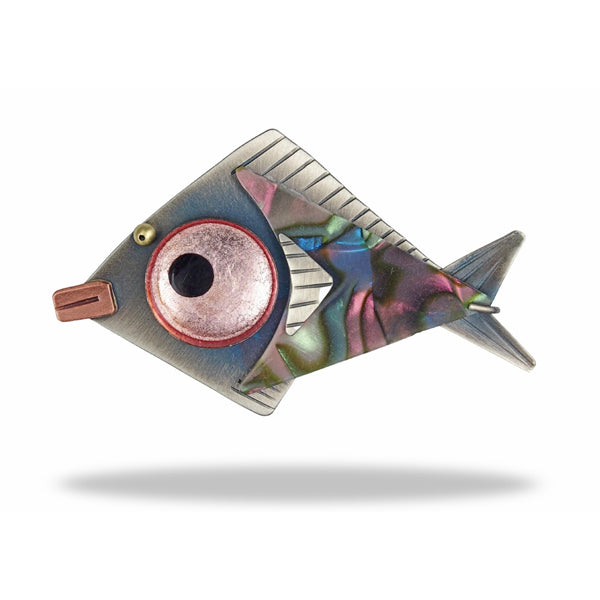 Maker :: Chickenscratch
Beautiful mixed media fish pin made from nickel silver and incorporating abalone celluloid guitar pick guard material, and a large eye made with brass, pink colored silver leaf and epoxy resin. With a copper mouth and brass small eye. Fabricated, silver soldered and cold connected with a stainless steel pin stem.  1.75 x 2.5".
Chickenscratch is a studio jewelry company founded in 1988 by the husband and wife team of Lisa and Scott Cylinder. 

Most Chickenscratch jewelry is made from base metals (brass, copper, nickel silver and sterling silver) sheet and wire that is hand cut and manipulated, mixed with various plastics and found objects. Each piece has been joined with silver solder for strength and durability.