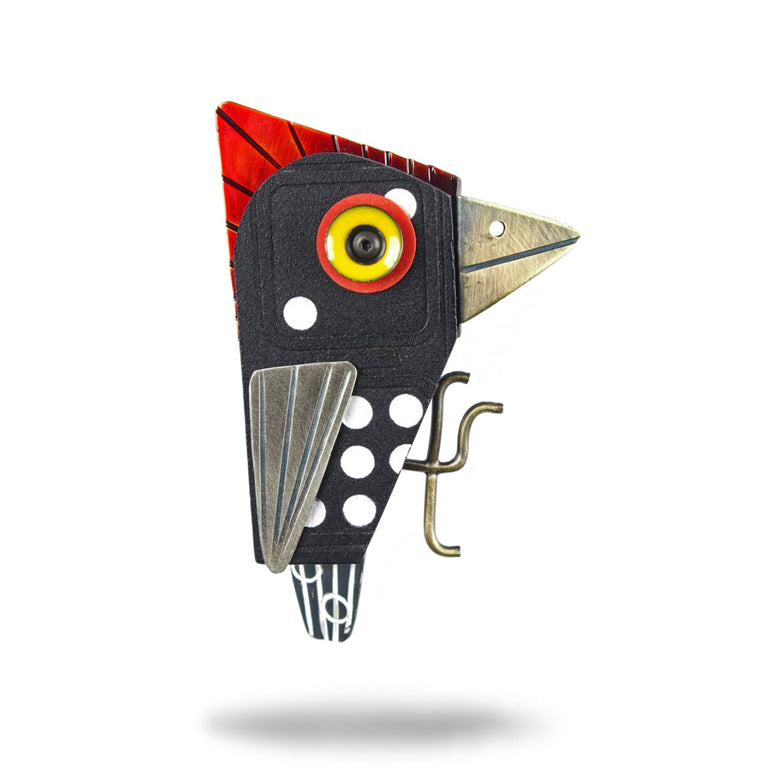 Spotted Woodpecker Pin
$154.00
We have run out of stock for this item.
Maker :: Chickenscratch
This striking Spotted Woodpecker pin will add color to any outfit of the season but also character. Crafted of hand cut mixed sheet metals. Tail swings.
Dimensions: 2.25" height; 1.75" width at widest point
Chickenscratch is a studio jewelry company founded in 1988 by the husband and wife team of Lisa and Scott Cylinder. 

Most Chickenscratch jewelry is made from base metals (brass, copper, nickel silver and sterling silver) sheet and wire that is hand cut and manipulated, mixed with various plastics and found objects. Each piece has been joined with silver solder for strength and durability.