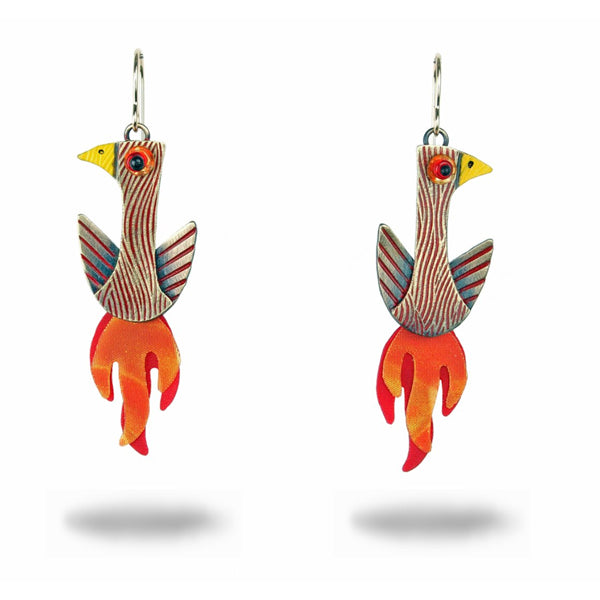 We have run out of stock for this item.
Maker :: Chickenscratch
These spectacular birds are rising from the ashes in a wonderful flash of color and flames. Handmade in textured brass, the Chickenscratch Phoenix earrings are then antiqued and richly decorated in a deep red enamel. They have swinging tails that are handmade using prismatic plastic sheets in orange and red creating a shimmering effect. Completed with a red glass bead eye and gold filled earwires.
Dimensions: 2" length; 0.75" width
Chickenscratch is a studio jewelry company founded in 1988 by the husband and wife team of Lisa and Scott Cylinder. 

Most Chickenscratch jewelry is made from base metals (brass, copper, nickel silver and sterling silver) sheet and wire that is hand cut and manipulated, mixed with various plastics and found objects. Each piece has been joined with silver solder for strength and durability.