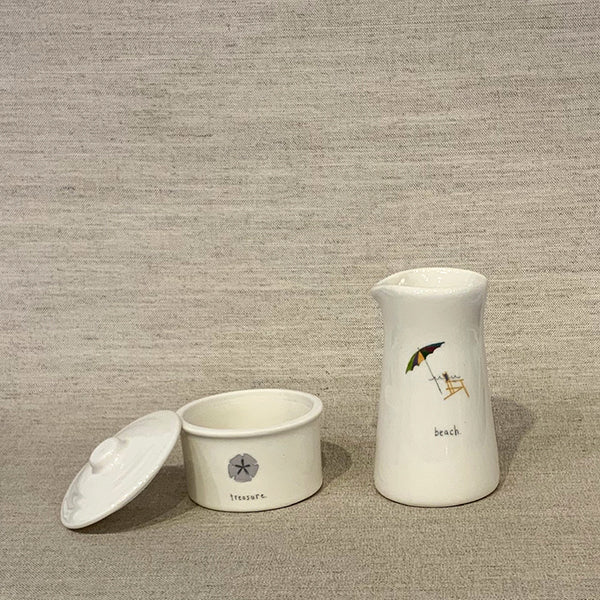 Cream & Sugar Set Beach/Treasure
$75.00
We have run out of stock for this item.
by Beth Mueller
Using a combination of expert advice and endless hours of experimentation, Beth Mueller has developed a line of pieces with clear honest messaging and safe processes and materials.
Made by hand start to finish

Her goal is to create objects like those she remembers from her Indiana childhood---the quilts and yarns and beautiful bottles she found on her grandmother's farm.