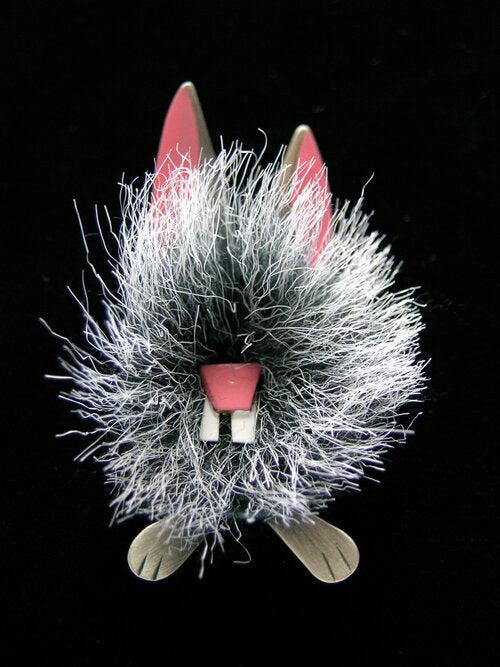 Maker :: Chickenscratch
A very funny bunny indeed! Fabricated in brass and nickel silver, our fuzzy friend incorporates faux fur and is further embellished with pink enamel painted ear accents, as well as pink and white enamel painted nose and teeth. The feet swing creating added whimsy! A very fun piece for bunny lovers as well as clean freaks everywhere! Completed with our hand made hand sharpened pin mechanism. 2.75 x 1.25".Chickenscratch is a studio jewelry company founded in 1988 by the husband and wife team of Lisa and Scott Cylinder. 

Most Chickenscratch jewelry is made from base metals (brass, copper, nickel silver and sterling silver) sheet and wire that is hand cut and manipulated, mixed with various plastics and found objects. Each piece has been joined with silver solder for strength and durability.