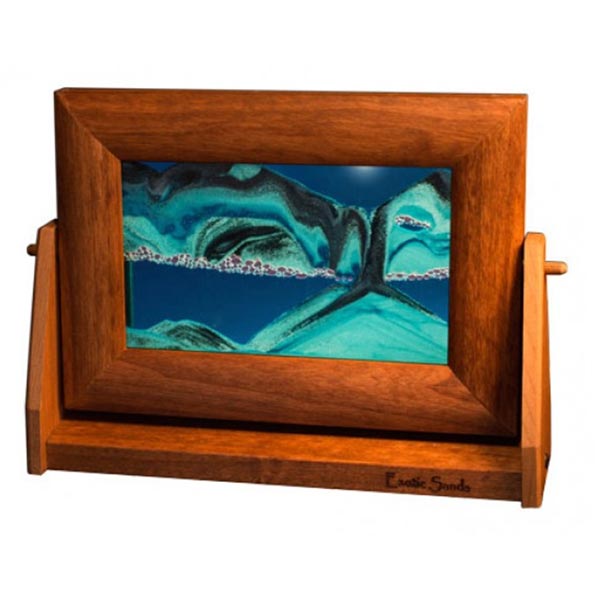 Exotic Sands - Small Ocean Blue
$99.00
We have run out of stock for this item.
by William Tabar
7"x9" Cherry frame/Arctic
Shake and turn an Exotic Sands picture and watch it form magical sandscapes that include visions of mountains, lakes, deserts and beaches.  You get a fresh image with each turn, so you are always looking at a unique design.