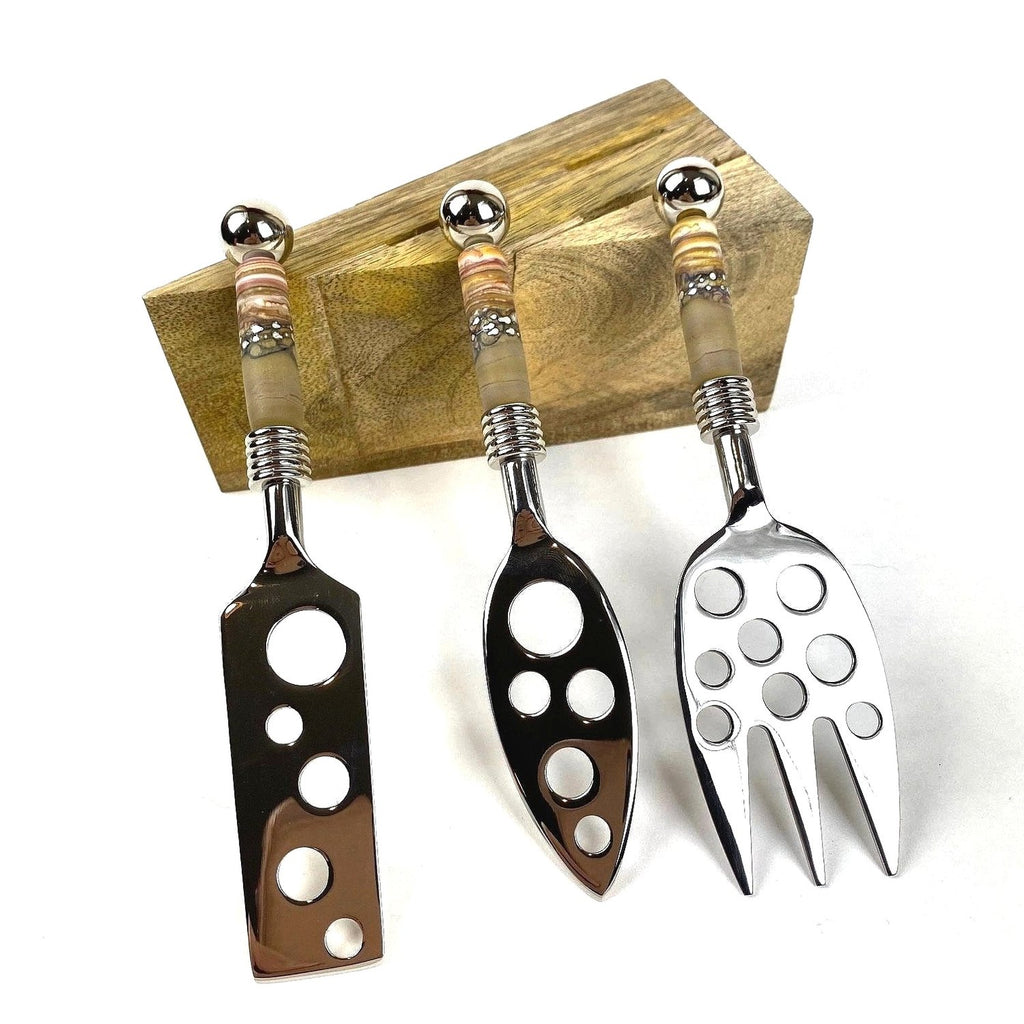 Four Piece Appetizer Set Brown Ivory Orange
$96.00
We have run out of stock for this item.
Maker :: Ann Szerlip
Three appetizer serving pieces along with a wooden cheese wedge for display and storage. Handmade long beads with a center stripe of fine silver. Beads are tumbled for a matted look. Each appetizer utensil is 6" long. Wood block is 2.5" tall by 6" long and 3" at it's widest point.

Stainless steel. Food safe. Hand wash.