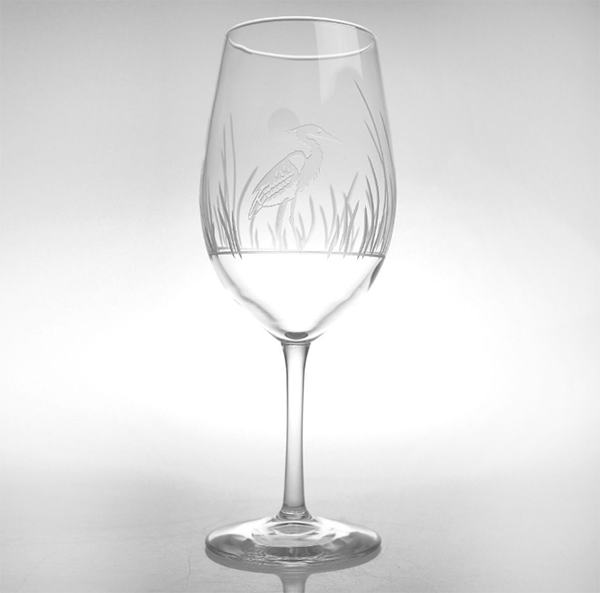 by Rolf Glass
Dishwasher safe
• Manufactured in the USA
• Sand-engraved and Diamond Wheel Cut in the USA
• 18oz
• H: 8 7/8"
• D: 3 1/2"
Sold individually

Heron
Long revered as the symbol of prosperity, the Heron gracefully adorns this picturesque landscape. Skillful diamond engraving and elegant lines make this collection as instant classic. Whether for the zen master or the thoughtful mother, the Heron is a meaningful gift of gratitude
Rolf Poeting founded Rolf Glass in 1981 after emigrating from Germany. The third generation in his family to sell glass-manufacturing equipment, Rolf decided to break the mold and create his own glass design company. Thus, Rolf Glass was born and has been creating unique glassware ever since.
Rolf headquartered his company in Mount Pleasant, a small town renown for its glass industry. Each piece of Rolf Glass is engraved in the historic Mount Pleasant Glass Center, the former Lenox Crystal factory.
Every piece of Rolf Glass is part of a long, storied history of Western Pennsylvania glassmaking. The location of the manufacturing plant is a symbol of Rolf Glass's dedication to keeping the glass industry thriving in Western Pennsylvania and America.