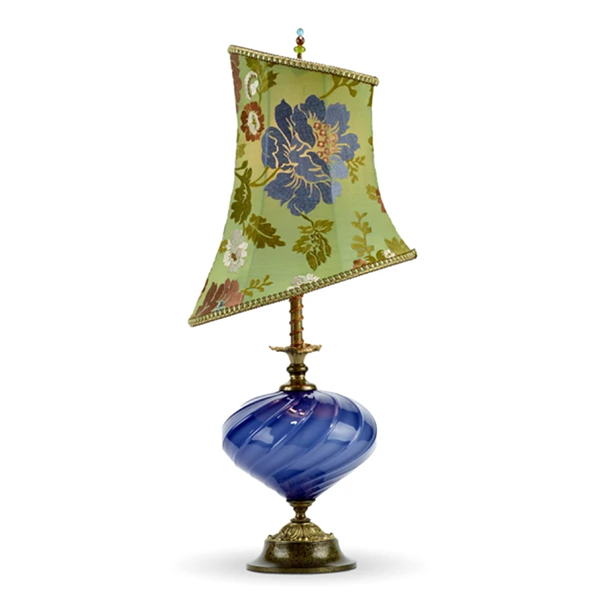 We have run out of stock for this item.
by Kinzig Design
Irene is a striking lamp with its bright blue handblown glass and a unique asymmetric shade covered with embroidered dupioni in green, blue and brown colors. It has copper wire coiled around its brass pole and is topped with a beaded finial. Irene has a single bulb socket.
Building upon her knowledge of metalwork and design, Susan Kinzig expanded her creative outlook to include lighting. She teamed up with her sister-in-law, Caryn Kinzig, to form Kinzig Design Home. They called upon other artists to blow colorful glass for the lamps. While Susie produces lamps in California, Caryn works on shades in Philadelphia. Caryn received a BA from Brandeis University and an MBA from the Wharton School. After a successful 20 year investment career, Caryn left the corporate world to follow her creative passion and to work with a great partner.