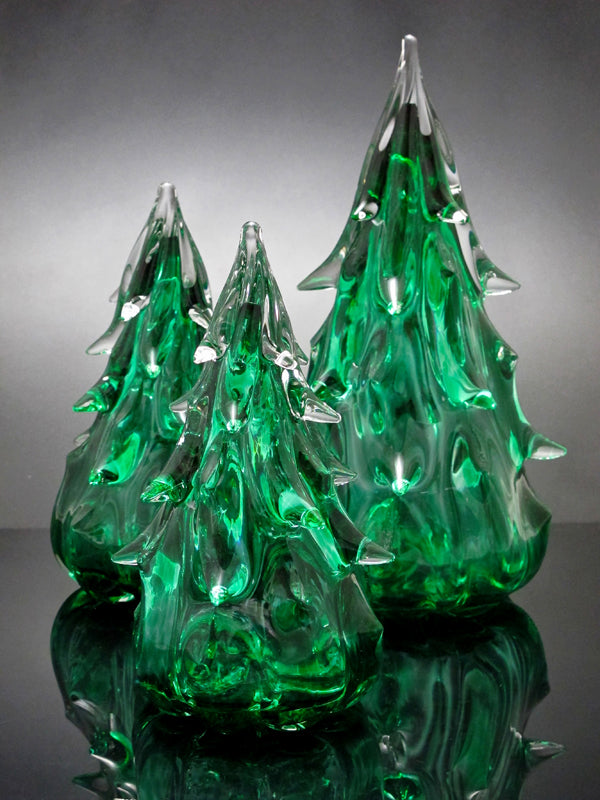 Green Glass Tree Sculpture
$62.00
We have run out of stock for this item.
by Anchor Bend Glassworks
Mini 4.5" 
Small 6.5" 
Large 9" 
Each hand blown glass Tree Sculpture is designed to showcase the beauty of nature indoors. Available in a variety of colors and sizes that allow for the creation of your own unique glass forest!