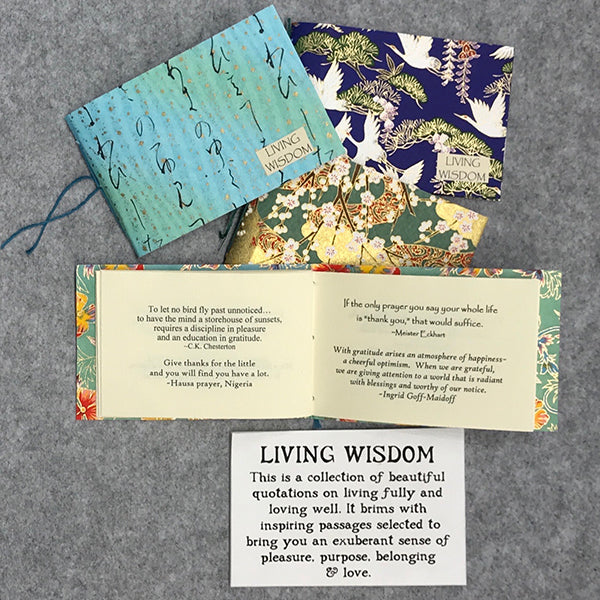 by Ingrid Goff-Maidoff
Based on the island of Martha's Vineyard, Ingrid Goff-Maidoff's books, gifts and poetry celebrate love, wonder, daily living and the soul.  
"Beneath, behind, before and within the mystery that is your life, the eternal energies of wisdom, love and beauty are ever blossoming and expanding. This is a collection of beautiful quotations on living fully and loving well. It is my hope that they cause your heart to sing, inspiring reflection, encouragement, energy and renewal. May these passages bring you an exuberant sense of pleasure and purpose, belonging and love." Ingrid Goff-Maidoff

48 pages, 3 by 4 1/2 inches, Japanese paper covers, and sewn with assorted threads.

This hand-sewn book fits beautifully in mailed correspondence.