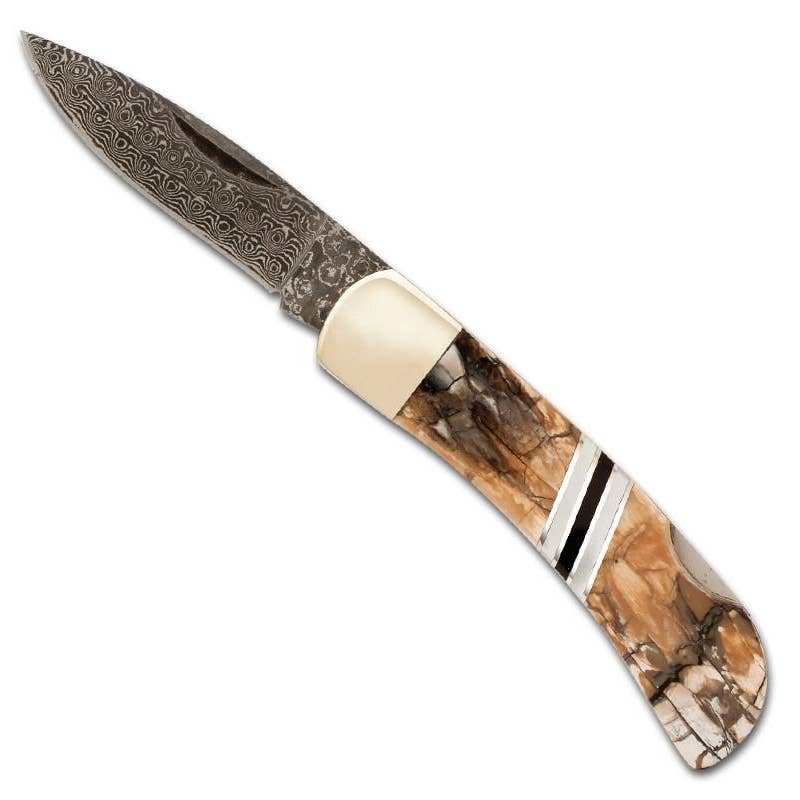 Mammoth Tusk Damascus Steel 3" Lockback Knife
$205.00
We have run out of stock for this item.
by Santa Fe Stoneworks
Woolly mammoth tusk damascus steel 3" lockback knife.
There is a core of vg-10 steel with 16 layers of stainless steel on each side to produce a rust free damascus look blade. The material in these knife handles is fossilized woolly mammoth tusk.