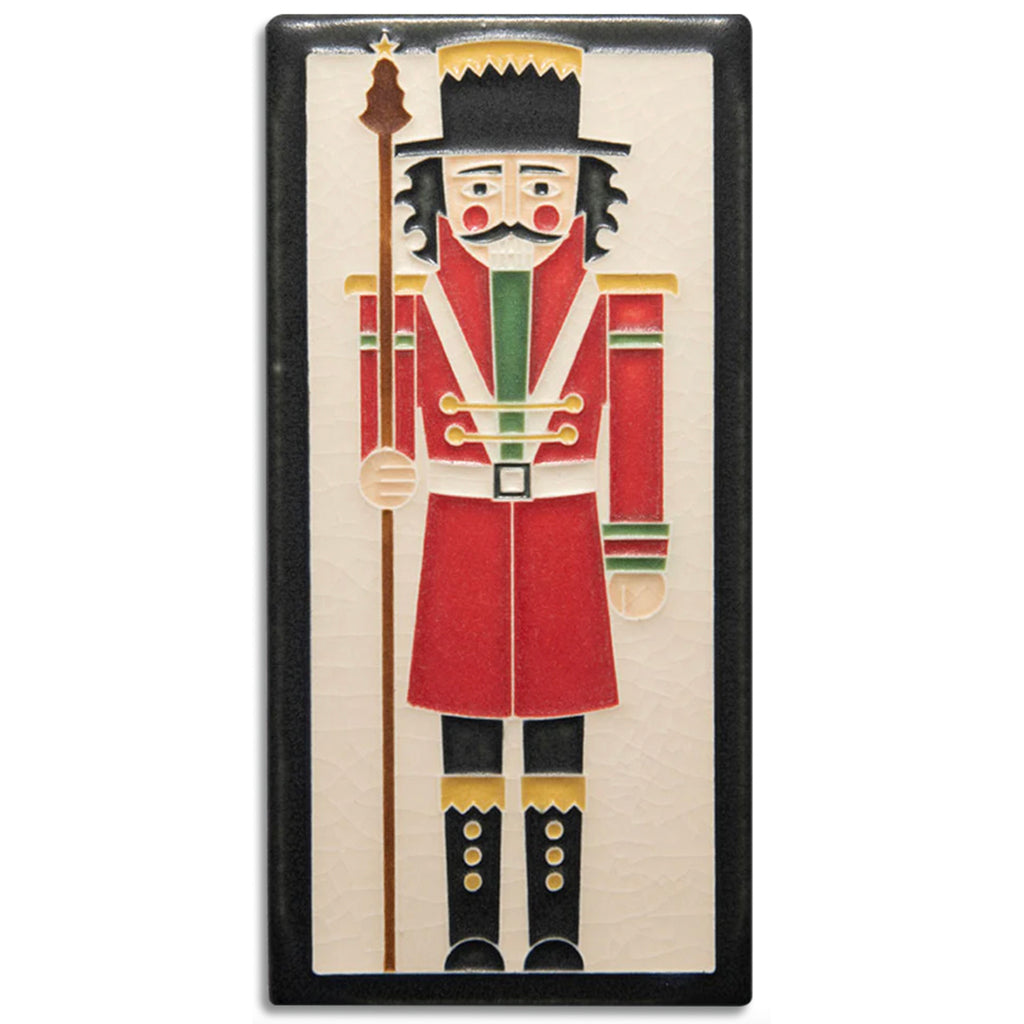 Nutcracker Peppermint 4x8
$75.00
Maker :: Motawi Tileworks
4" x 8"
Our jaunty little Nutcracker tile is a festive addition to your holiday décor.

William Joseph "Dard" Hunter (1883-1966) was primarily devoted to the study of papermaking. His designs for the Roycroft community in East Aurora, New York, helped define the Arts & Crafts movement in America. His art and design has been an ongoing inspiration to us.
Motawi tiles are striking art pieces and installation accents. Each tile is made by hand and with heart in Ann Arbor, Michigan. We embrace variation and handmade beauty: Our time-honored methods produce a nuanced range of color with depth and translucence.

Actual Tile Size: Approximately 3 7/8" x 7 7/8". As each Motawi tile is crafted by hand, dimensions may vary slightly by up to 1/16".

Tiles are 5/8" thick and have a notch at the back for hanging.