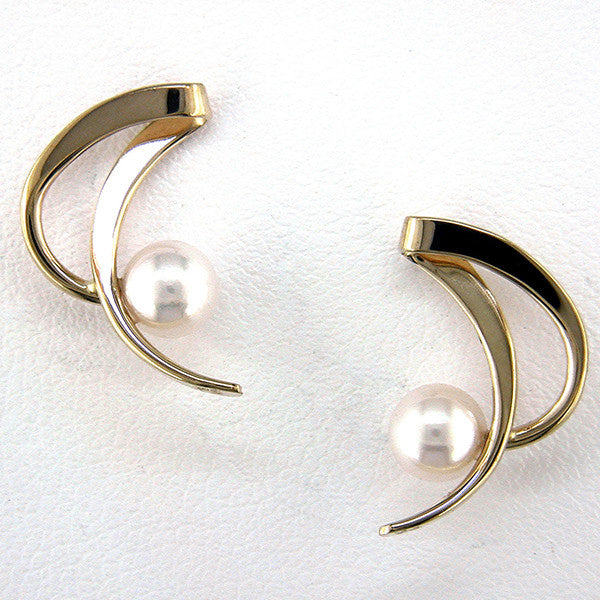 Pearl Curve Earrings
$251.00
We have run out of stock for this item.
by Tom Kruskal
14k gold
"For 30 years I have worked in precious metals, exploring linear forms in space. The ancient appeal of forged metal is grounded in simple forms that are light yet strong - the essence of wearability. My goal is to create designs that are full of movement and grace - a compliment to the wearer's spirit." - Tom Kruskal
Each piece is individually handcrafted under Tom's direct supervision.