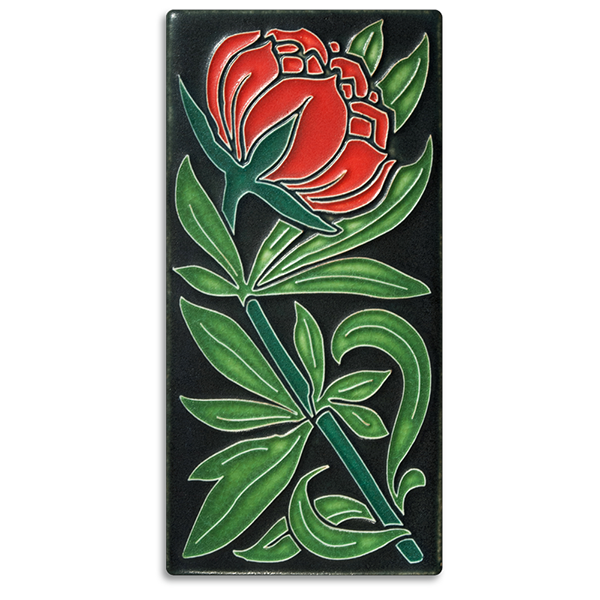 We have run out of stock for this item.
by Motawi Tileworks
4" x 8"
There is an amazing peony garden in our town  Ann Arbor, Michigan. Each spring, over 270 varieties of the fragrant flower burst into nearly 10,000 blooms. We just had to join in on the fun. Too bad we couldn't add fragrance to the tile.
Actual Tile Size: Approximately 3 7/8" x 7 7/8". As each Motawi tile is crafted by hand, dimensions may vary slightly by up to 1/16".

Tiles are 5/8" thick and have a notch at the back for hanging.
Motawi Tileworks was founded in 1992 by Nawal Motawi, who started making tiles in her garage and selling them at the Ann Arbor Farmers Market next to the rutabaga sellers. Nawal's motto: It's fun to be good! (at what you do)