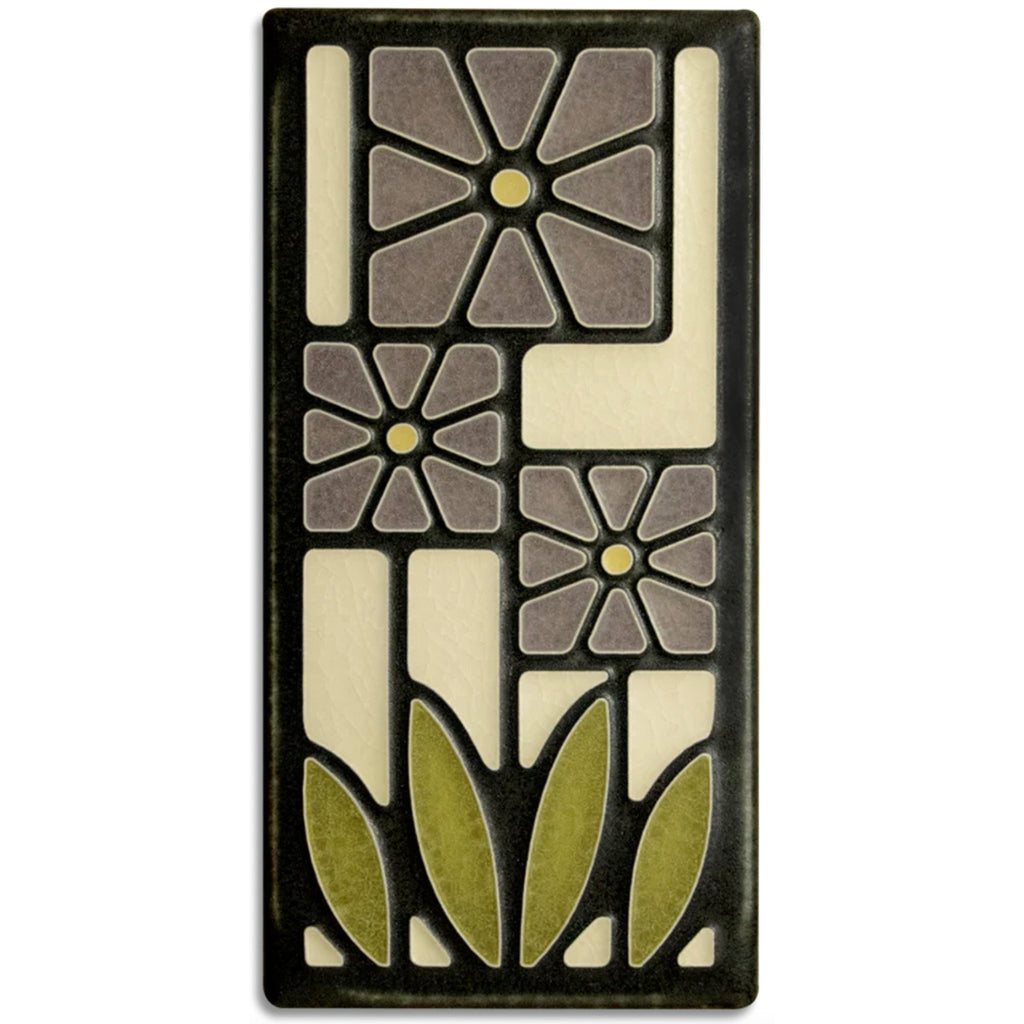 Primrose Purple 4x8
$77.00
Maker :: Motawi Tileworks
4" x 8"
Motawi Tileworks was founded in 1992 by Nawal Motawi, who started making tiles in her garage and selling them at the Ann Arbor Farmers Market next to the rutabaga sellers. Nawal's motto: It's fun to be good! (at what you do)
Motawi tiles are striking art pieces and installation accents. Each tile is made by hand and with heart in Ann Arbor, Michigan. We embrace variation and handmade beauty: Our time-honored methods produce a nuanced range of color with depth and translucence.

Actual Tile Size: Approximately 3 7/8" x 7 7/8". As each Motawi tile is crafted by hand, dimensions may vary slightly by up to 1/16".

Tiles are 5/8" thick and have a notch at the back for hanging.