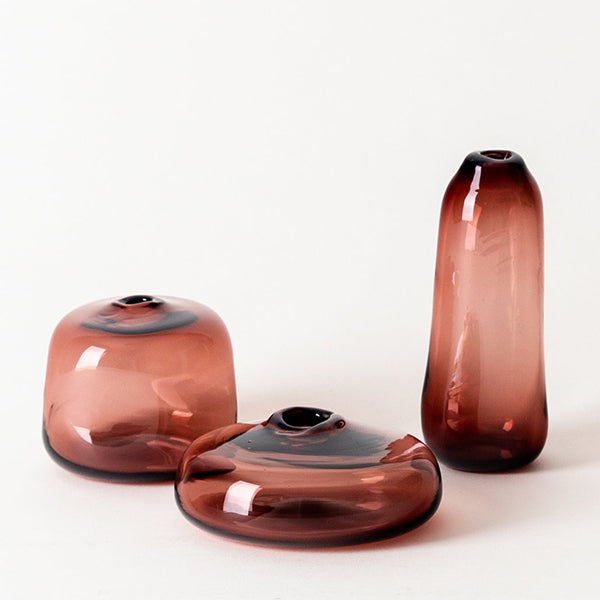 Rose Little Gem set of 3
$105.00
by Gary Bodker Designs
These little gems catch the light and offer a pop of color. Use as a single stem vase or cluster together and add an element of interest to your decor. Each piece is unique.
Low: 3.5" W x 1.5" H
Square: 3" W x 3" H
Tall: 2" W x 4.5" H

All items are handmade. Small bubbles and natural variations in color, shape and size are expected and unique to the glassblowing process.
Hand Washing Recommended
Made in Portland, Oregon