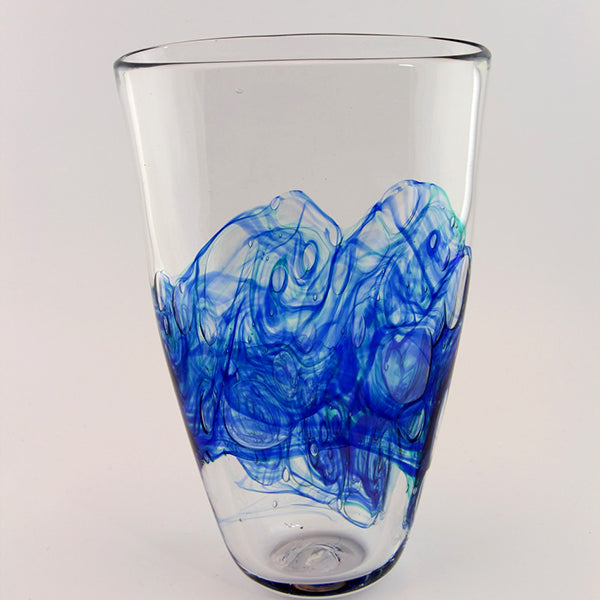 Sea Bubble 8" Oval Vase
$107.00
We have run out of stock for this item.
Maker ::  Michael Magyar
Approximately 8" x 5" x 2". Each piece is slightly different
On Cape Cod, glass has been made for generations. The town of Sandwich, Massachusetts, has been famous for over one hundred years for its "Sandwich glass". Today, glassblower Michael Magyar continues this proud tradition. Located on historic Route 6-A, Michael creates new handblown glass daily in his studio. Michael Magyar's work is found in places as diverse as restaurants (including Pearl, Wellfleet), on the walls of the Cape Cod Hospital lobby and in the Sandwich Glass Museum.