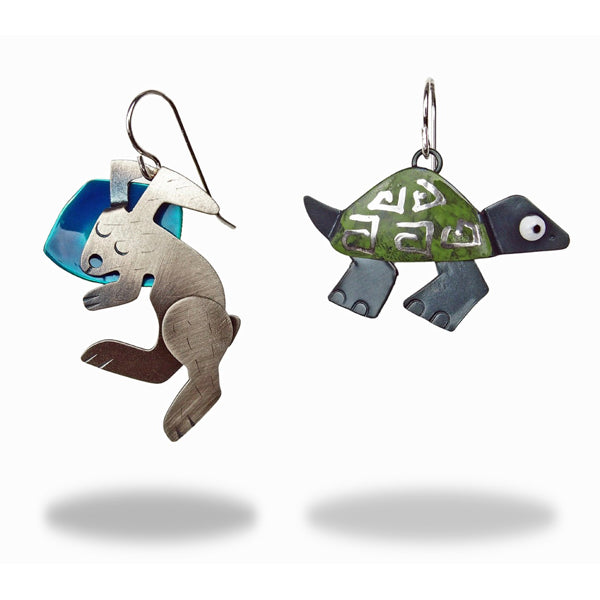 Tortoise & Hare Earrings
$112.00
Maker :: Chickenscratch
These cleverly mismatched earrings feature a sleeping nickel silver hare resting on a blue enamel painted brass pillow with a dangling, twitching leg. The tortoise is made from oxidized and enamel painted brass and has free swinging legs implying speedy movement! Both are fabricated, silver soldered and cold connected with sterling silver earwires.
Dimensions: 1.5" length; 0.5"/0.75" width (tortoise/hare)
Chickenscratch is a studio jewelry company founded in 1988 by the husband and wife team of Lisa and Scott Cylinder. 

Most Chickenscratch jewelry is made from base metals (brass, copper, nickel silver and sterling silver) sheet and wire that is hand cut and manipulated, mixed with various plastics and found objects. Each piece has been joined with silver solder for strength and durability.