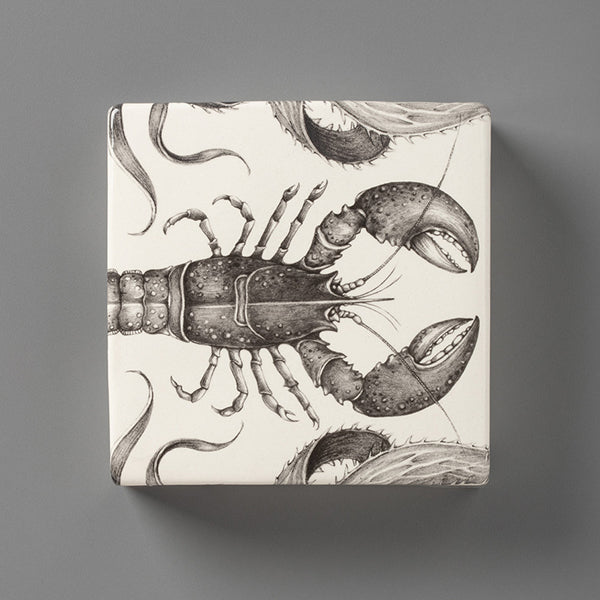 Wall Box: Lobster
$100.00
Maker:: Laura Zindel
These hand made wall boxes can be displayed on the wall, sit on a shelf or be used on the table to serve your favorite snack.
Mix and match the collection to create your own story for the wall or table.
Indent in the back makes for simple hanging with a screw or nail.
Size: 6"x6"x1.75" (Size may vary slightly)
Crafted from Earthenware. Glazed with non-toxic low-fire glazes.
Laura's interest in nature and design is rooted in the simplicity of forms and truth to materials advocated by the Arts and Crafts movement at the turn of the last century. Drawn by their use of imagery and pattern making, her interpretive approach seeks to celebrate and preserve these methods in their relevance to the world of decorative arts.
In contrast to the pragmatism of the Arts & Crafts movement, Laura is also drawn to Victorian "Cabinets of Curiosities" — these encyclopedic collections, filled with treasures of art and wonders of the natural world, began in 17th Century Europe. These eclectic profusions of objects placed into cabinets with obsessive devotion touch something unexplainable and primal in Laura's response to her art.
Laura's passion combines these distinctive influences — using handcrafted and industrial production methods in the creation of wares that reflect the beauty, curiosity, and variety of the natural world — to bring beautiful, daily-use objects to the homes and lives of all who enjoy her work.