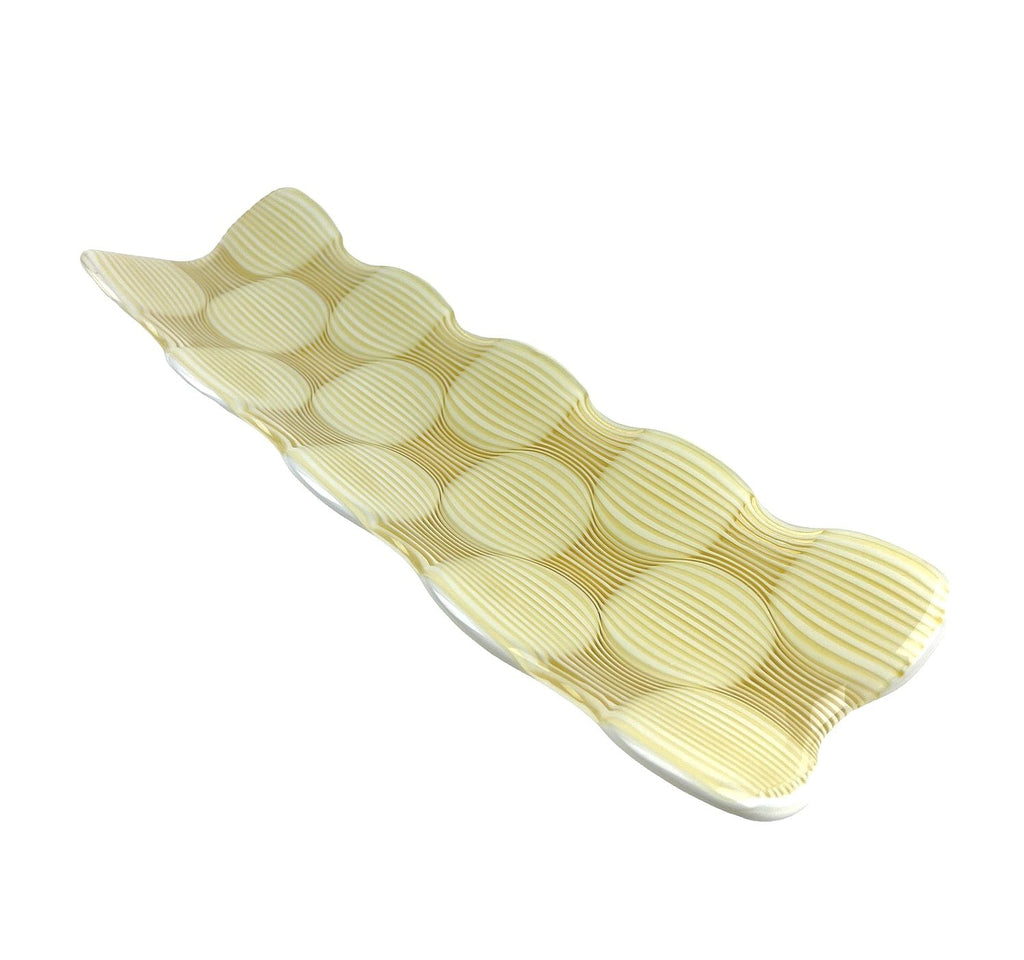 White and Amber Optics Channel Dish
$75.00
We have run out of stock for this item.
Maker :: Ann Szerlip
White and light amber stringers (very thin pieces of glass) combine with small cream glass squares to create this interesting design. The squares become circles when they melt in the kiln. Scalloped edges. Transparent. Bowl measures 10" across.
The serving spoon consists of a light creamy brown and ivory glass. The bead is tumbled to create a matte appearance and finished with a center wrap of fine silver. The server measures 7" long and is made of stainless steel.
Both items are food safe. Hand wash.
Bowl and server can be bought together or separately. If buying both, select one for your cart and then return to place the other item in your cart.