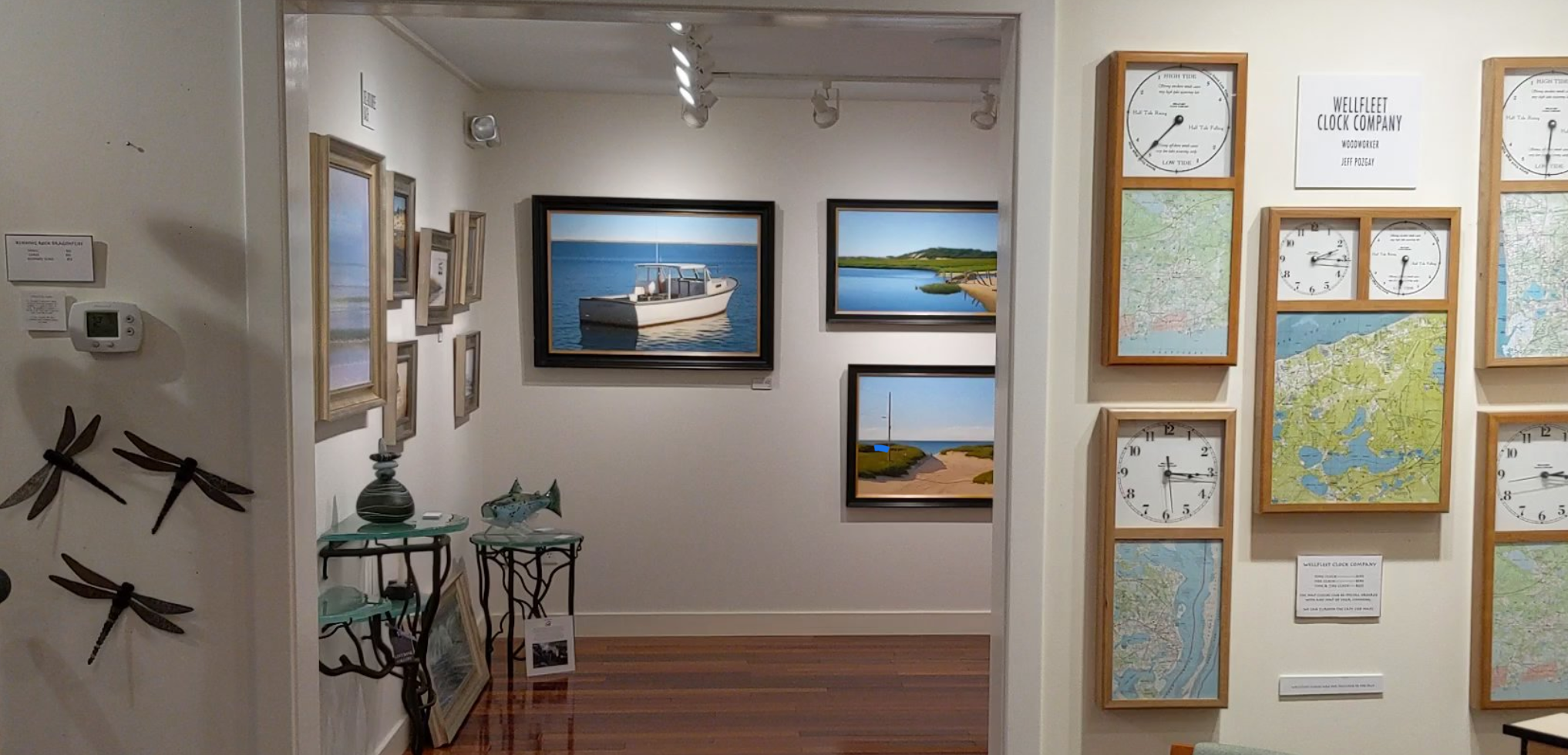 A Socially Distant Gallery Tour - Orleans
We miss you all so much! Lets hang out together in our own living rooms and look at things made by fellow humans.
Artists shown here (in order) are Del-Bourree Bach, Jim Holland, Ellen Granter, Fay Shutzer, Cindy Crimmin, Christine Sullivan, Teresa McCue, Peter Batchelder, Linda Cordner, Amy Brnger, Denise Zompa, and Michele Dangelo (with a peak at Nan Feldman through the doorway):
As you come into the gallery in Orleans, this is to your left. It starts with paintings by Ed Chesnovitch and moves along to work by Sara Baker, Terrafirma Ceramics, Jennifer Stas, Blind Spot Mirrors, Sharyn Laughton, Holman Pottery, Tandem Glass, and Hardwear by Rene (among others).
As you come into the gallery, this is to your right. The vide starts with paintings by Nan Hass Feldman and then rounds the corner for work by Leonie Lacouette, Spiritiles, Michael Cohen Tiles, Zetamari Mosaics, Birds at Noon, Jonathan's Spoons, Jim Nilsen Photography, Alison Evans Ceramics, Rachael Pots, Island Stoneware, and more. Stay well! Together we're stronger than we realized.