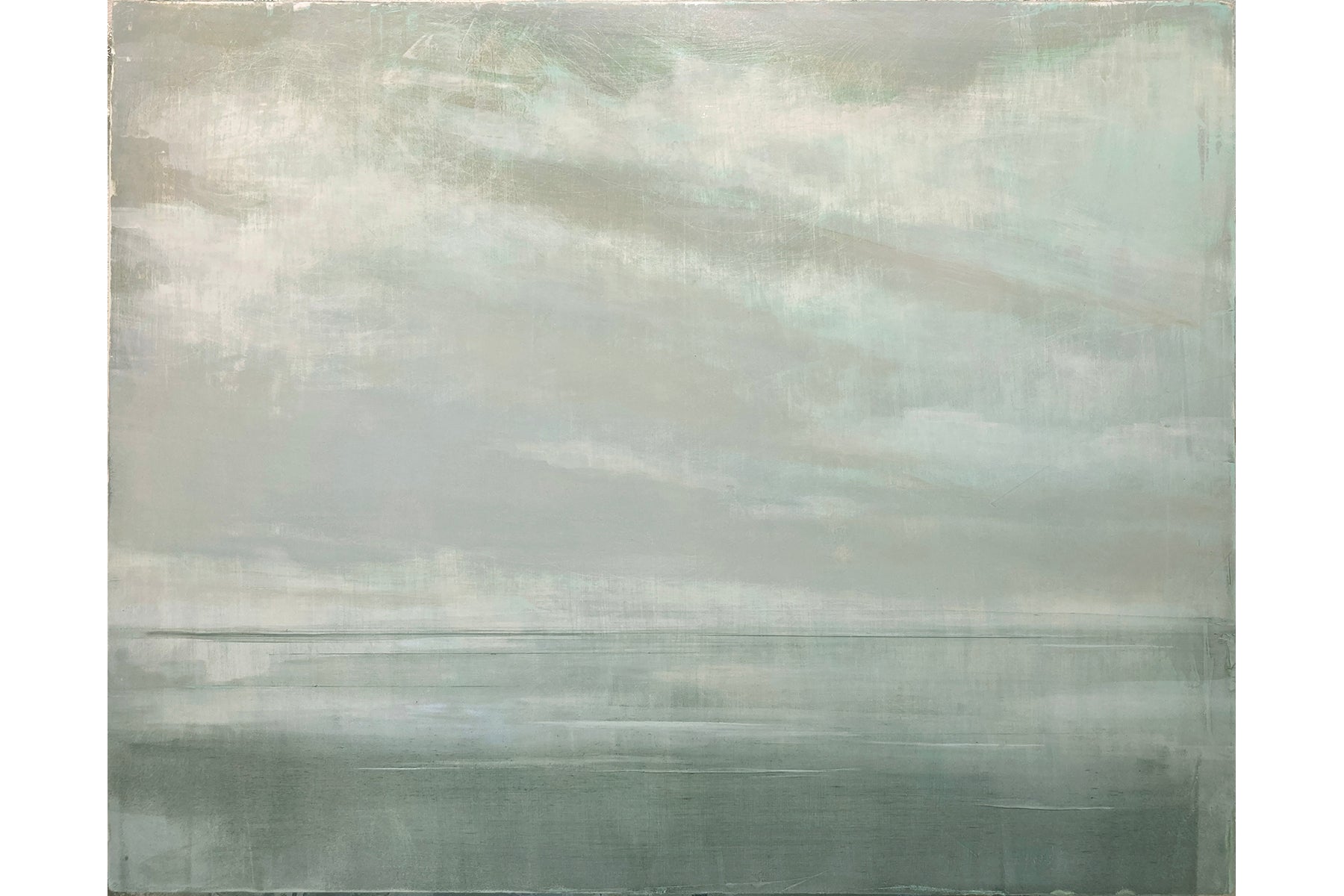 DEBORAH HOWARD: BE... a year in the life
Deborah Howard
"A Change in the Air"
oil on baltic birch panel
16"x20"
"The real voyage of discovery consists not in seeking new landscapes but in having new eyes." —MARCEL PROUST

This year has been like no other.
Like so many during the pandemic––my daily routine changed. Life slowed down, the world got a bit smaller and more simplified. But fewer options enabled me to focus on, and appreciate the more simple aspects of my life. One being, walks with my dog Be.
Rain, snow or sun––we walked. Every morning and evening–– we walked. Never missing a day. We had our favorite routes... down to the marsh or beach.

It was this daily practice that allowed me to experience subtle changes that happen throughout each day–– throughout the year. I was seeing things differently in a place I know so well.
Was it this slower pace that allowed me to notice the pink haze or off-white water in the bay? Or perhaps it was a change in my perspective–– where darker times forced me to see more light.
It all became the inspiration for my recent work.
-Deborah Howard, 2021
DEBORAH HOWARD:
BE... a year in the life
July 17-30, 2021
25 Commercial Street, Wellfleet