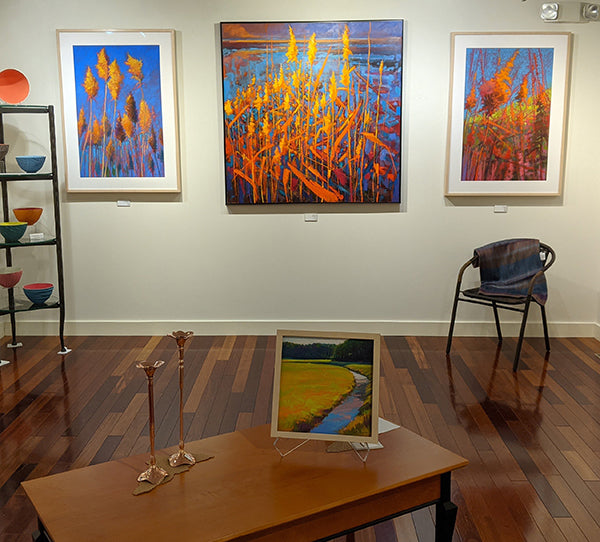 Man on the Marsh
Congratulations to Ed Chesnovitch on his gorgeous show at Cape Cod Museum of Art!
Works from Ed Chesnovitch's solo exhibition, Man on the Marsh, are now at Left Bank Gallery in Wellfleet and Orleans. 
Man on the Marsh is a visual documentary of one artist's unique journey of living and working on a Cape Cod salt marsh and how it has influenced his life and art.

Ed fills his landscape paintings with bold, saturated color and extraordinary mark-making resulting in unique and powerful compositions. He uses oils, mixed media and pastels to record his observations and express his intense connection to the environment in which he lives and works.
Available work is shown at 25 Commercial Street, Wellfleet; 8 Cove Road, Orleans; and online at leftbankgallery.com
The exhibit at CCMA ran December 2020-February 2021.