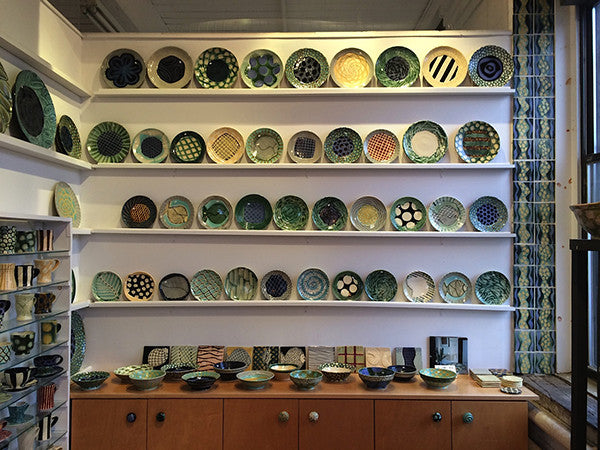 Studio visit: Claireware
While we were in New York picking out new inventory for the spring (you aren't going to believe the great things that are coming), we stopped by Brooklyn to visit Claire Weissberg in her Claireware studio.
It's incredible to see so many of her pieces all in one place - tiles, bowls, plates, drawer pulls, mugs....
But what we most love is seeing the process. There's something intriguing about seeing where it all happens. That mug you drink coffee out of every morning? It was made here by a human being.
A native New Yorker, Claire studied pottery with Clary Illian in Iowa, and with Chiyoichi Shimizu in Japan. She received her MFA from the Rhode Island School of Design, and currently makes urban folk pottery full time in her Brooklyn studio.

We thought you might like this peek inside the studio - and to see what Claireware looks like along the way:
Claireware is sold at both Left Bank Gallery locations: 25 Commercial Street, Wellfleet; and 8 Cove Road, Orleans.