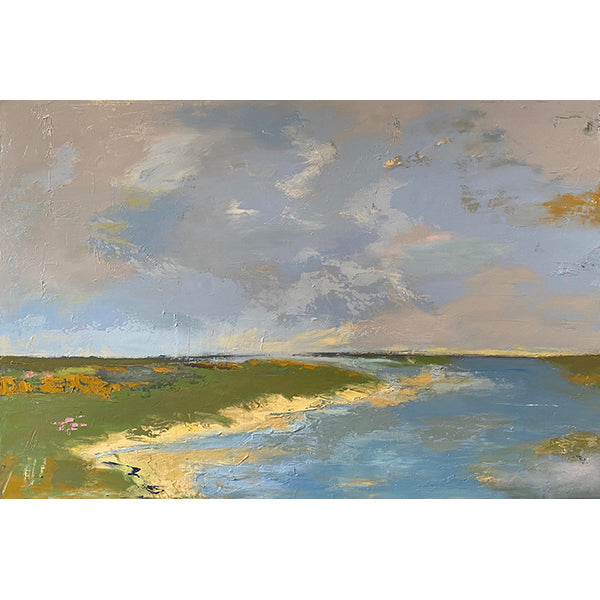 Christine Sullivan in Orleans
Above:
"Out Beyond"
20" x 30" x 1.5"
oil on linen

I pull the paint around much like I dig for soft shell clams on Cape Cod....
"Heaven Sent"
12" x 12"
oil on linen
The geologic and geographic structures, organic scents and earthy hues found close to the land and sea were embedded upon my soul at a very young age and continue to inform and influence my life and work.



I often refer to aerial maps, historic topographic maps and lean on my past studies as a physical geography major to inform my visual language as I like to tell the story of a place from what is both living above and beneath the surface.
-Christine Sullivan
"The Way Home"
14" x 14"
oil on linen
And visit us! We are open in Wellfleet and Orleans.