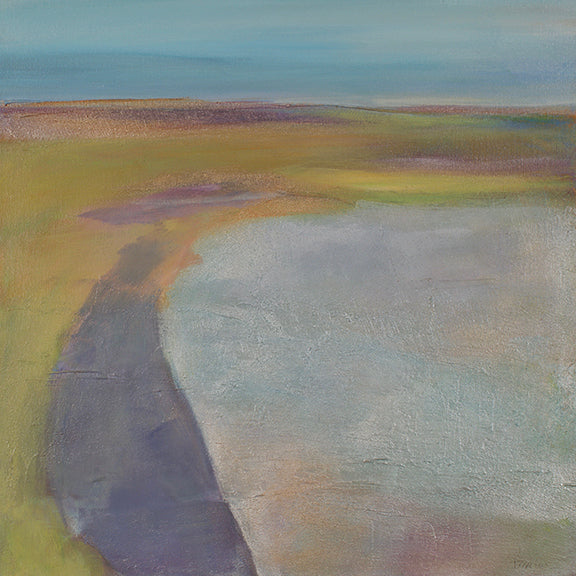 Teresa McCue 2020
Above:
"Shoreline Reverie"
acrylic on canvas
18" x 18"

My work has two components....
"Lavender Haze"
acrylic on panel
18" x 18"
One is the spiritual connection the outdoors holds for me. I am enamored of the sights and sounds of nature: the patterns, the rhythms, the textures, and the almost tangible quality of the light.
"Finding Peace"
acrylic on panel
18" x 36"
The other is my enchantment with color. It fascinates me that a certain hue can change depending upon how it is surrounded. I love the richness of deep tones used together. I love the emotion of bright vivid explosions of color and the subtleties of combing softer hues, closely related in value. 
-Teresa McCue
And visit us! We are open in Wellfleet and Orleans.


"Day Shift"
acrylic on panel
18" x 36"